Hospital Care Swing Bed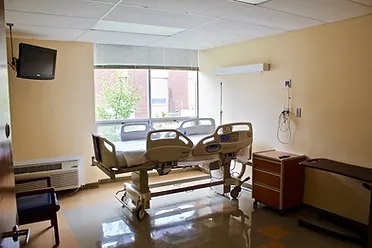 Fulton County Hospital is committed to recovery and care designed for patients no longer requiring acute care hospitalization, but still in need of additional therapy before going home. Fulton County Hospital has incorporated skilled nursing with rehabilitation to help our patients meet their maximum potential prior to leaving our facility. Swing bed patients receive specialized care and recuperate in a caring, personalized environment. Each patient is an individual with a special life and unique needs. Our nurses and therapists help patients focus on their recovery goals to get them home faster and stronger. The length of stay is determined by the patient's needs as recommended by their physician.

Benefits for Swing Bed patients:

Allows more family involvement for support and training when patients are closer to home with decreased travel expense

Opportunities to identify patient needs to ensure a safe and sustainable return home

Prevents early readmission to hospitals

Allows patients to receive physical therapy in a hospital setting

Dietary consultation

Licensed nursing care 24 hours a day, 7 days a week

Physician/nurse practitioner visits

Patient/family education

IV fluids or other special therapies
For further information please contact our Swing Bed Coordinator at 870-895-2691.