Family Clinic
The North Arkansas Family Clinic opened in August of 2015, on the Fulton County Hospital Campus. This outpatient clinic provides primary healthcare for the people of Fulton County and the surrounding areas. They are open Monday-Wednesday from 7:00 a.m. - 5:00 p.m. and Thursday from 8:00 a.m. - 4:00 p.m.
To schedule an appointment, call 870-895-2152.
Our staff includes:
A. Renée Crowl, Advanced Practice Registered Nurse
Kayla Hillhouse, Licensed Practical Nurse
Olivia Gilley, Admissions Clerk
Stacey Robbins, RN, Medicare Navigator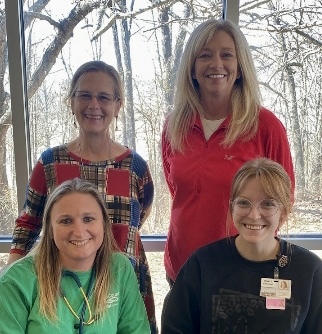 We provide care for chronic diseases, illnesses, minor traumas, and wellness.
Care to learn more about our clinic? Get in touch with us today to hear more about what we can do for you and your family.
For more information or to schedule an appointment, please call 870-895-2152.